Flashlight fills your screen with bright white to illuminate your world when you find yourself in a dark spot or concert. Also has pixel test and strobe light modes!

WARNING: Contains a strobe light feature
Please consult this page for more information, and use the strobe feature with care.
Features
Use LED light on iPhone 4, including as a strobe light
Full, bright white screen
Open to the effect of your choice
Slide/flick up and down to dim the screen
Slide with two fingers to change the speed of effects
Customize every screen and colors
Support for Custom URLs
Many effect modes to choose from, including:

LED Light - iPhone 4/iPhone 4S only
Magnifying Lens - requires iOS 5.0
Mirror - requires iOS 5.0
Photos - requires iOS 5.0
Solid Color (Multi-Color)
Strobe
Clock
Smooth
Trippy
Deep Trippy
Abyss Trippy
S.O.S.
2-Color
6-Color
Yin-Yang
Chasers
Hexy
Basketball
Hearts
Shamrocks
Stars&Stripes
Halloween
Snowflakes
Holiday Lights
Ornaments
Screen Shots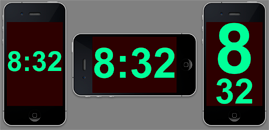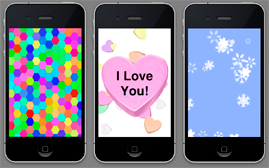 How to add an effect screen?
Here's a How To for adding the LED Light screen. Follow these steps and pick any effect you like.